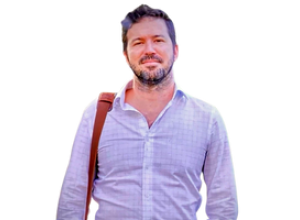 Director of the Continuum of Care
(352) 333-0866
pdodds@unitedwayncfl.org
After graduating from the University of Florida in 2008, Patrick spent three years at the University of Kansas School of Law where he specialized in agricultural law and advocacy. During his time in Kansas, Patrick spent two years working for the Douglas County Legal Aid and interned with the Kansas City office of the U.S. Commission on Civil Rights where he performed a literature review for the Commission's publication on ex-felon voting rights in Florida. Following his law school graduation, he returned to Gainesville and worked with Three Rivers Legal Services as the homeless outreach advocate and served on the board of the North Central Florida Alliance for the Homeless. Prior to joining the United Way, Patrick was an attorney in private practice covering the areas of real estate and property law, contract law, and non-profit law. As the Director of the Continuum of Care (CoC), Patrick focuses on ending homelessness in the CoC's five counties which include Alachua, Bradford, Gilchrist, Levy, and Putnam counties. Patrick is also a dad to two incredible boys and has lived in Gainesville since 2011.
Hometown: Patrick was born and raised in Miami, FL, but has lived in Gainesville for most of his adult life
Why I do this work: This work gives me a strong sense of purpose. It also allows me to work with incredible people and helps strengthen the community for my children.