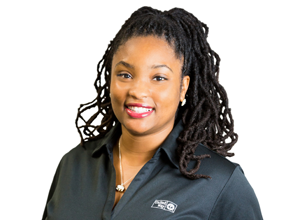 Director of Community Impact
(352) 333-0858
rbrown@unitedwayncfl.org
Rahkiah is wholeheartedly invested in the success of children and youth in our local community and beyond. Over the past 9 years, she has been involved with several youth educational programs here in Alachua county such as Kids Count in Alachua County Inc. where she worked as a Program Director and currently serves as a Board Member. She is a Team Leader over Pulse, the student ministry at Alive Church and teaches beginning violin to young students in her spare time.
Hometown: Rahkiah was born in Ft. Lauderdale, FL and graduated from Dillard Center for the Performing Arts where her choice of study was violin. She has studied Family, Youth and Community Sciences at the University of Florida before venturing on to complete a 2-year leadership in ministry program.
Why I do this work: It is purposed in my heart to be an advocate and inspiration and to empower the next generation to succeed in school and in life. I feel that an investment in youth and children is the most effective way to make an impact on the future today.