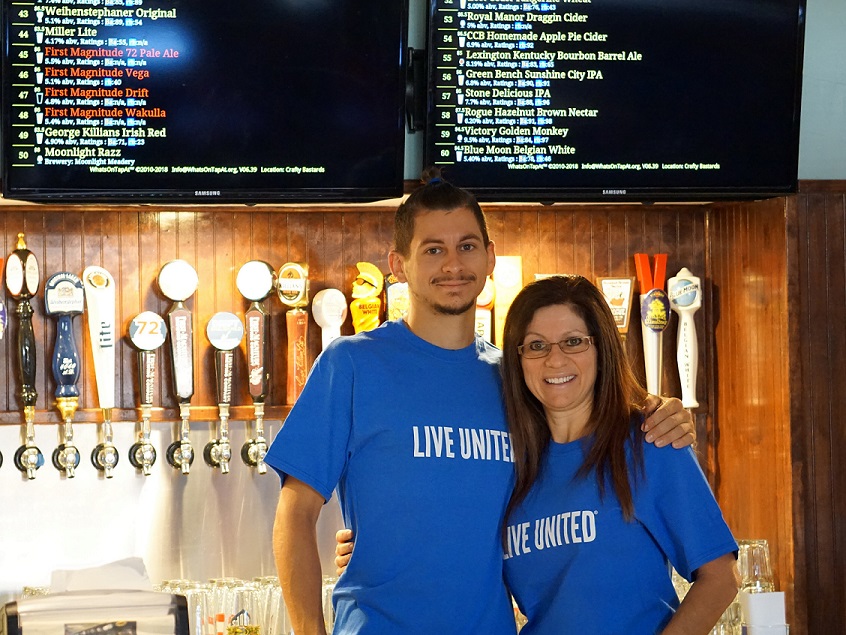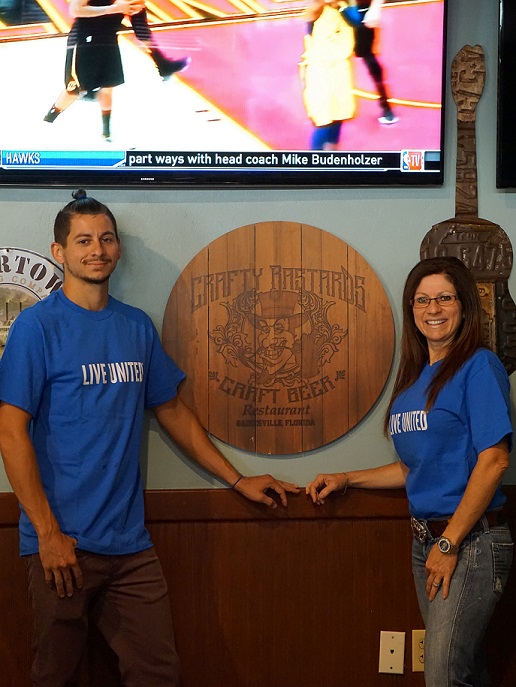 Betty Brunson, Owner of Crafty Bastards
1. Tell us about your business and your business philosophy:
It started with a very crafty idea. "Open a pub!" they said. "It will be fun!" they said. That was an understatement!
When we opened our pub, The Crafty Bastards, in 2015, people often asked us, "What made you retire to do this?" Our answer was simple: It's what we've always wanted to do! We felt the northwest area of Gainesville needed a local, convenient, quality craft beer pub that included a small selection of fresh, made to order, food to complement the beverages. Three years later, The Crafty Bastards is known as a full-service restaurant and pub that provides a family-friendly and fun environment. And, we even added a craft beer bottle shop right next door last year!
Our business philosophy is to achieve excellence in all we do, customer service, food preparation, cleanliness, etc. And we know to accomplish that, we need to support our team in becoming the best they can be both professionally and personally. We are also committed to supporting other local businesses, local breweries, local produce etc. We partner with Gainesville Harley-Davidson's Chili Cook-off. We pay the winner of the cook-off $500 to use their chili recipe for one year in the restaurant.
2. Why are you passionate about your commitment to United Way's Community Investment Fund?
I started my career at Publix and had the opportunity to learn about United Way and donate through payroll deduction. As a small business owner, I am committed to supporting the community, but lack the time to volunteer. By donating to United Way, I know I am assisting local initiatives that work to help make our community stronger.
3. What is something interesting or surprising that most people don't know about you?
I own and ride a Harley Davidson motorcycle.
4. What would your older self tell your younger self?
So many things, but then again, I wouldn't be who I am today without the challenges and blessing I have received in the past. I am very grateful for the journey my life has given me.
5. Favorite quote:
"Don't lower your standards because others won't raise theirs."
---
Small businesses play a critical role in maintaining a thriving local economy. They are no less important to the success of United Way, as we endeavor to improve lives through our work in education, health and financial stability. Our Small Business Partners are an important, growing family of donors, who are vital to helping us meet the needs of our community.
To learn more about how you and your business can support United Way, contact Dana Clayton at dclayton@unitedwayncfl.org or (352) 333-0846.