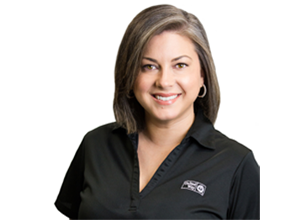 President & CEO
(352) 333-0856
amiller@unitedwayncfl.org
Amber Miller graduated from Ball State University in 2005 with a B.A. in Journalism and Advertising. Shortly after commencement she packed up her boyfriend (now husband) and faithful dog Murphy, and set off for sunny Gainesville, Florida. Ever since landing in the Gator Nation, Amber has held various creative roles in marketing, advertising, community relations, and graphic design. A lifelong animal advocate, she began volunteering at a local nonprofit sanctuary in the fall of 2014 where she learned the ins-and-outs of charitable giving and donor relations. She fell in love with the development field and served as the development coordinator for the Child Advocacy Center prior to joining United Way of North Central Florida in 2018. Amber is a graduate of Leadership Gainesville class 39, a proud Rotarian, and member of BNI 212. She also volunteers on the hospitality team for her church. Amber is a devoted wife and mother of a precocious young boy and two adorable furbabies.
Hometown: My father is an engineer and his career resulted in my family moving around a lot. Growing up we lived in seven cities and four different states! As a kid, I always thought of my hometown as being Rising Sun, Ind. because that's where my grandparents lived. As an adult, I consider Gainesville my hometown because I've lived here longer than any other place in my life.
Why I do this work: I have always had an innate urge to help others. From puppies, to primates, to people…I have had the opportunity to help make a difference for each. I am honored to have a career that allows me to give back to my community every single day.