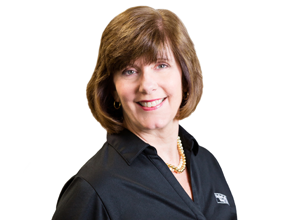 Senior Donor Relations Officer
(352) 333-0846
dclayton@unitedwayncfl.org
About Dana: Prior to joining United Way of North Central Florida, Dana served as the Vice President and Store Manager of the Macy's location at the Oaks Mall for 18 years. Dana's retail career spanned thirty years as a college recruit, department manager, buyer, assistant store manager and ultimately vice president and store manager. At the time of her promotion to store manager, Dana was the youngest store manager in the chain. Dana is a Leadership Gainesville 42 graduate, a Junior League Sustainer, and a member of the Chi Omega Alumni Association. Dana is most proud of her marriage to her wonderful "hometown boy", Jamey, of 39 years, her twins, Shelby and Trey and her 3, soon to be 4 grandchildren.
Dana holds a Bachelor of Science degree in Advertising from the University of Florida.
Hometown: As an Army brat, Dana lived all over the country including Guatemala. She is now proud to call Gainesville home after 29 years.
Why I do this work: In 2011, I decided after 30 years, it was time to retire from retail and do something different. I had loved my career but wanted a new challenge. A friend said I would be great in development, but I had no idea what development was. When I realized it was basically sales, I wasn't interested as it just sounded like retail all over again. This same friend told me about an opening in development at United Way. The idea of selling a "feeling" and raising money to support programs in our community to help others, really appealed to me. Since I had been giving to United Way for the past 30 years through payroll deduction at Macys, I already knew about their work and that they were the most reputable nonprofit in our community doing the greatest good locally. I made the decision to apply, and I am still here 11 years later and loving it! I am so fortunate to have had two careers and have truly enjoyed every single day!