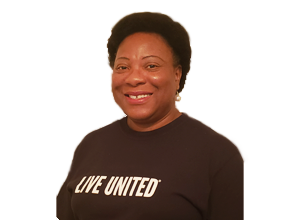 Executive Assistant and HR Coordinator
(352) 900-3830
jspencer@unitedwayncfl.org
JoeAnn Spencer relocated to Gainesville, FL in 2007 with her husband and two children after her husband's military retirement. Prior to United Way she worked at RTI Surgical as a Human Resources Coordinator. She also taught school and homeschooled for 10 years. She is a member of North Central Florida SHRM.
Education: JoeAnn attended Polk State College.
Hometown: Lakeland, FL
Why do I do this work: In the military we were always coordinators for the United Way campaigns and Toys for Tots working to raise donations. At RTI I was a committee chair for the United Way campaigns creating ways for our employees to be involved. Having the opportunity to work on the other side of the donation is a great way to experience the full impact of serving our community through United Way.