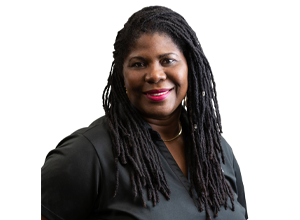 Manager of Financial Stability Partnerships
(352) 333-0849
mtaylor@unitedwayncfl.org
Marilyn Taylor's life has always involved volunteering. For her, the best fit is working with nonprofit organizations, which is the epitome of volunteerism. She has more than ten years of volunteering with United Way of North Central Florida's VITA (Volunteer Income Tax Assistance) program, and 30 years with other nonprofit organizations.
Marilyn is a licensed CPA (Ohio inactive), a master's degree in accounting from St. Leo's University in Tampa. On top of all her achievements and volunteerism, is the mother of three young adults, of which volunteering is firmly embedded in their system, however, none are following their mother's career path.
Hometown: Scarborough, Tobago, the Twin Island State of Trinidad and Tobago.
Why I do this job: I have always enjoyed preparing tax returns. And being able to do this while helping people in the community is a double whammy for me!