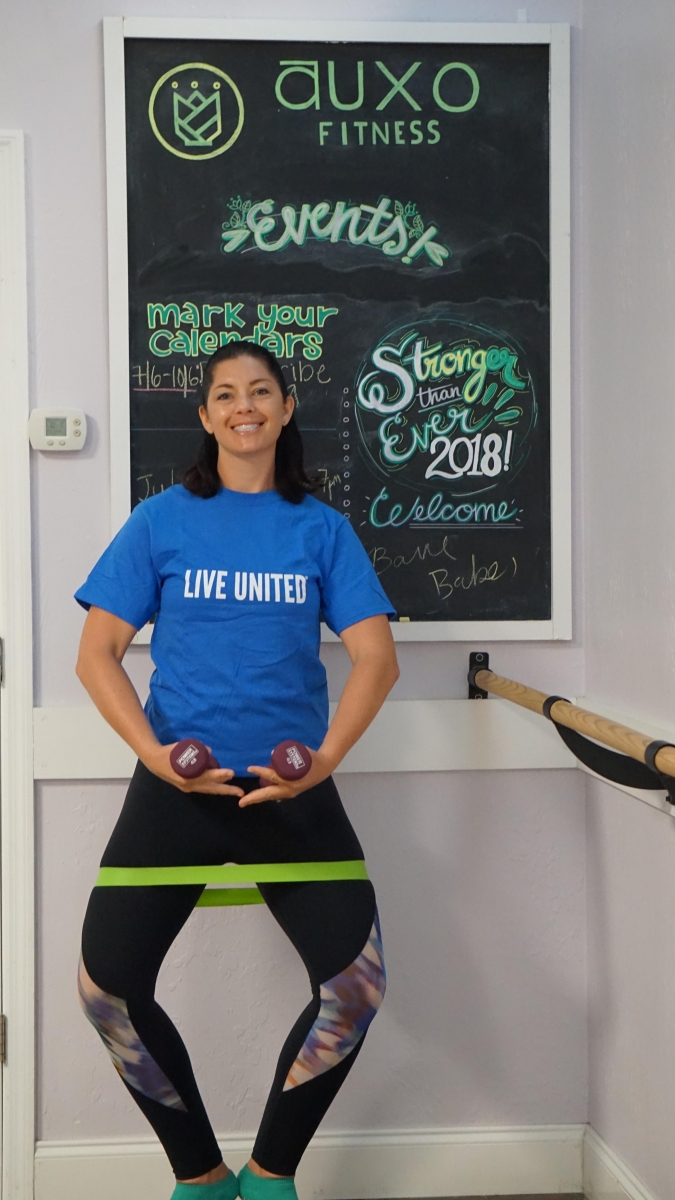 Brinn Strange of AUXO Fitness
1. Tell us about your business; and what is your business philosophy?
AUXO Fitness offers the best of Barre, Yoga, and Pilates—but the benefits of attending class go beyond the physical. Our goal is to assist our clients in cultivating inner strength and bold outer confidence to tackle everything else important in their life. From family, to friendships, to work — balancing it all can be a challenge. Our challenging workouts and encouraging instructors inspire clients to discover hidden strengths – enabling them to live a healthy, happy, empowered life. AUXO – the Greek goddess of growth, encapsulates our goals for the studio: we strive to create a comfortable, welcoming environment where clients can grow in strength, in confidence, in friendships and community!
2. Why are you passionate about your commitment to United Way's Community Investment Fund?
I love knowing that our donations are both vetted and leveraged! Our contributions go far and always to deserving causes right here in the Gainesville community. It feels great to give back to a place that has given me so much!
3. What is something interesting or surprising that most people don't know about you?
I am excellent at hula hooping! I am also extremely introverted. After teaching a few classes and being 'on,' I need a lot of down time with a good book or quiet time with my family to recharge for the next day.
4. What would your older self tell your younger self?
Take risks! It is easy to play it safe or to get too focused on what could go wrong. Instead, it is important to consider the amazing possibilities of what would happen if you say 'yes' to taking a risk (especially on yourself).
5. Favorite quote?
"If you stumble, make it part of the dance."
I read this on Instagram recently, and it hit me at the perfect time (I was stumbling). This quote reminds me that what feels like a misstep, set back, or struggle right now is actually part of a bigger process of refining you and making you stronger. You are going to stumble, but it is how you react to that (either fall or dance) that makes all the difference.