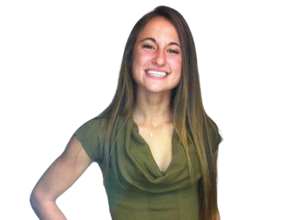 Education Impact Coordinator
(352) 900-2921
Vvicary@unitedwayncfl.org
Victoria Vicary, originally from Jupiter, Florida, moved to Gainesville in 2013 to attend the University of Florida. While there she studied multiple disciplines. She joined the United Way team in 2016 as an intern for the ReadingPals program. After her graduation in December of 2019 she joined the staff as a part-time assistant for the ReadingPals program. Prior to her work with United Way, Victoria was an event coordinator. She helped plan a few local fundraisers and other various events in the community. She is also involved with the University of Florida's Tau chapter of Alpha Phi Omega.
Victoria recently graduated in December 2019. She completed her Bachelors degree of Science in Psychology. She also minored in Innovation and Chemistry, while she completed the prerequisite course work for Medical School.
Why I do this work: I believe that children are our future. I want to focus my time and energy on building a better future. It's hard to change the minds of those of us who have already been worn down by society. The kids that I work with on a daily basis need all the extra tools that they can get to actualize their full potential. As a kid I spent a lot of my time in after school programs. They kept me out of trouble and focused on my future. Many of my mentors were my greatest role models. They are the reason that I have succeeded today. I want to provide that type of support for the kids in this community. I want them to know that someone believes in them as much as, if not more then, they believe in themselves.